AZ Nights Entertainment is here to provide you with all of your bartending needs.
Full-Service Bartending
We're available for all occasions and we specialize in weddings.
We provide complete packages designed to fit your needs for any occasion. Complete beverage package, beer and wine, liquor package, portable bar, or a professional bartender.
From bartenders to premium liquor packages to a martini luge, we do it all.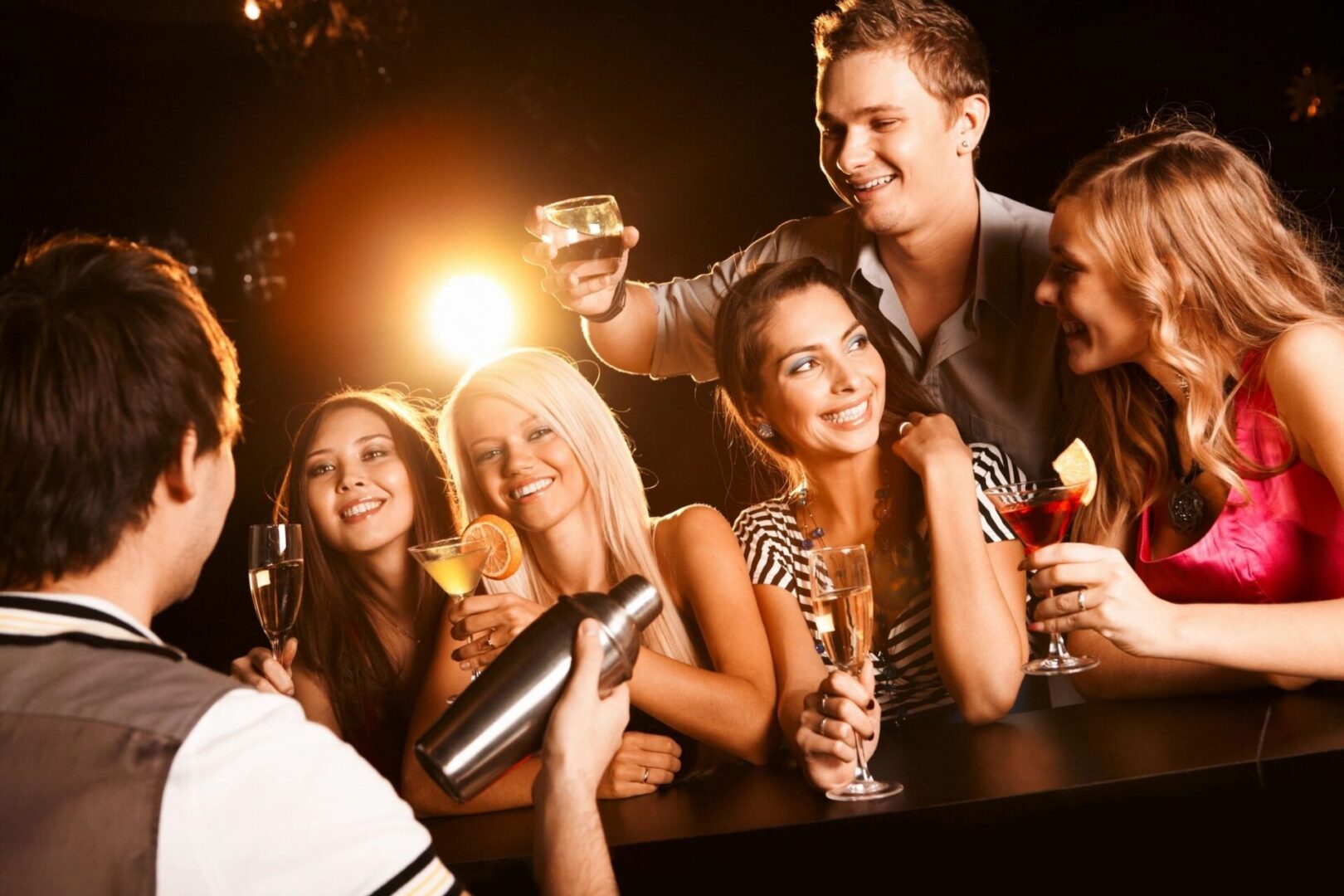 $3.75 per person (min. 100 guests)
Events with less than 100 guests will be charged a flat $375
$14.00 per person (100+ people)
$15.00 per person (75 – 99 people)
$16.00 per person (50 – 74 people)
Includes: Alcohol: Absolute Vodka, Bacardi or Captain Morgan's Rum, Tangueray Gin, Jack Daniels Whiskey, Jose Quervo Tequila, Johnny Walker Scotch
Two bottled Domestic beers and One Imported beer
Wine:
Merlot
Chardonnay
White Zinfandel
Champagne for toast served in glass flutes (weddings only)
Customized Packages and Specialties Drinks
Available upon request
$11.00 per person (100+ guests)
$12.00 per person (75 – 99 guests)
$13.00 per person (50 – 74 guests)
Includes: Alcohol: Smirnoff Vodka, Bacardi or Captain Morgan's Rum, Seagram's Gin, Seagram's 7 Whiskey, Jose Cuervo Tequila, J&B Scotch
Domestic Bottled Beer (choice of two):
Bud
Bud Light
Coors
Coors Light
Miller Lite
MGD
Wine:
Merlot
Chardonnay
White Zinfandel
Champagne for Toast (weddings only)
$8.00 per person (100+ guests)
$9.00 per person (75 – 99 guests)
$10.00 per person (50 – 74 guests)
Domestic Bottled Beer (choice of two):
Bud
Bud Light
Coors
Coors Light
Miller Lite
MGD
Wine:
Merlot
Chardonnay
White Zinfandel
Champagne for Toast (weddings only)
Orange and Cranberry Juice
Acrylic glassware (9 and 10 oz.)